Staff
Meet the people that make COBA what it is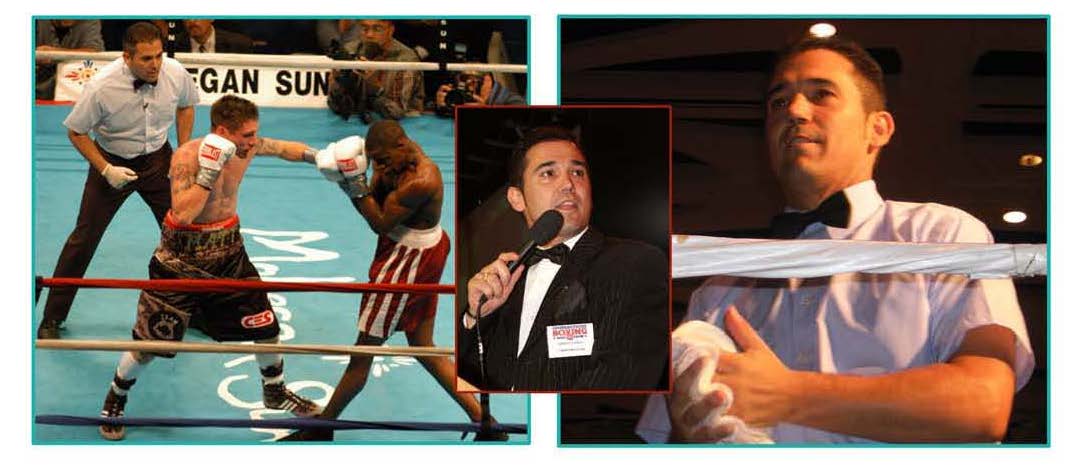 Johnny "Coach" Callas
Charter Oak Boxing Academy CEO-Head Coach / World Boxing Council (WBC) Championship Referee/CT Boxing Hall of Famer
Johnny Callas, "Coach," is a twenty two year World Championship Professional Boxing Referee, licensed in *ve jurisdictions and often seen on ESPN, HBO & SHOWTIME. He has refereed everyone from Female Hall of Famer Lucia Ryker to World Champions: Miguel Cotto, Andre Ward, Chad Dawson, Victor Ortiz and "Irish" Mickey Ward.
Coach Callas is the Founder, Executive Director and Head Coach of the Charter Oak Amateur Boxing Academy & Youth Development Program Inc., a USA Boxing National "Model" Program that focuses on creating "Champions of Life" as well as Champions in the Ring. In a ten-year period the Academy seized seventy-four amateur titles and boasted six state Junior Olympic Championship Teams.
In 1995 The "Bible of Boxing," Ring Magazine praised Callas & the Academy for being: "A Boxing Program Where Life is The Main Event!" Many of "The Coach's" kids went on to colleges like: Trinity College, a renowned Junior Ivy League Institution and West Point. While achieving this Johnny also was the Central Connecticut State University (CCSU), "Blue Devil" Boxing Team, Division One, Head Boxing Coach. The "Blue Devils" landed itself a top ten national ranking, produced *ve All-Americans and competed internationally under his tutelage every year he was at the helm.
Callas himself was a National Collegiate Boxing Champion (NCBA) out of Central Connecticut State University, a three time All-American and represented the U.S.A. in international competition against the Russians, Czechoslovakians and the Brunei Olympic Team. He was voted twice the best Pound for Pound Boxer in the Northeast and in 1985 during his reign as a NCBA Champion was considered pound for pound the best in the country by many.
Johnny "Coach" Callas is the protégé of his coach, the revered Hartford physical education/boxing legend & leader of men, CT-Hall of Famer Billy Taylor. In 2011 Coach Callas was presented with the "WBC Hero Award" by the World Boxing Council for his work with children through boxing and was inducted into the Connecticut Boxing Hall of Fame in 2013.
"Coach" Callas has his Masters Degree in Social Work and is a twenty six year veteran of Connecticut's Department of Children & Families, specializing in adolescent development, substance abuse, mental health and juvenile justice.